LL Lyrics
Love Language (Prelude)
ONNA B ©℗ 2019
What speaks to your heart
What ignites a spark in your soul
Let your truth unfold
Show me how you grow
I need to know
Do you seek a love connection full of affections with the intent to enhance your inner sentient
Or are you more of an undercover lover with a penchant for privacy with your significant other
Grant me access and safe passage on this journey
Teach me what you need to be at ease in the sanctuary named me
What is your love language?
Después de Horas [After Hours]
ONNA B ©℗ 2019
Oye bebe! Has estado en mi mente todo el día. Translation:Hey baby! You have been on my mind all day.
¿Qué tal si pasas por mi casa después de horas? Translation:How about you swing by my place after hours.
Ven aquí papi y muéstrame que me quieres. Translation: Come here daddy and show me that you love me.
Te daré todo lo que desees. Translation: I will give you everything you desire
All rights reserved.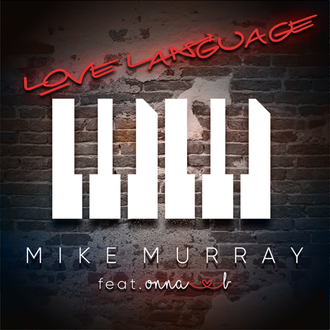 What is Love? (Postlude)
ONNA B ©℗ 2019
What is Love?
Love is a beginning with no end
Love doesn't lose, it always wins
Love is a blessing never a sin
Love is a decision you make over and over again
To be one with someone exclusively
Love is bending a knee to your king or queen pledging your loyalty
Love is a cosmic energy
Love is having all the receipts for the words you speak
You're not hearing me
You see, love is not sometime-y and it surely is not free
Love is giving more than you take and owing up to all mistakes
Love is precious
Love is work with great efficacy
A delicacy not a buffet line of treats to sample indiscriminately.
No, love is kind and pure and it endures life's greatest challenges
Love balances two souls, two halves of one whole
That is what love is
Love Letter
ONNA B ©℗ 2019
Mike Murray
Love letter (whispers 2xs)
Onna B
In your love I trust
I'm liberated by your touch
You are the air I breathe
My love
My destiny
(instrumental solo)
Onna B
Music is a love language and on this we can agree
I hear every word you're lovingly conveying to me with each stroke of your keys
The melody envelops my spirit
The rhythm gently kisses my skin
The harmony tantalizes my brain
The chords resonating deep within (owwww)
Mike Murray
This is a love letter to you (owwww)
(instrumental solo)
Onna B
Undulating mellifluous tones wash over like waves during the fullest moon
Swept away full of emotions like the winds of a summer monsoon
Unbreakable, impervious, favored, tethered
This is a tribute
This is our love letter
I Need You (remix)
ONNA B ©℗ 2019
As I walk past I gasp at eyes that catch mine
Sublime and kind sending shivers straight down my spine
My glass of wine, his tequila with lime, I lose all track of time as our paths align
Happenstance, a chance encounter, a sign; I sigh.
This man I find so divine.
I writhe in ecstasy just by him standing next to me,
Effortlessly, I wake from a state of whoa
Wondering just how far this all could go
So, in the moment I just decide to own it and be trapped in his spell
I reach for his hand and we begin to gel.
I Got Your Six (remix)
ONNA B ©℗ 2019
I got your six like a full clip
Locked and loaded I'm holding
I'm that real chick, I don't quit
I'll insure you like the FDIC
I come correct with that lifetime guarantee
You got the keys
I got the (Mic/Mike). . . Aight
You're the General and I'm the Snipe(r)
From night to day I'll hold you down like a rogue wave
And like the Queen in Chess I can move all ways
Protecting my King while he does his thing
I got your six;
Ain't no ifs, ands, buts or maybes
Call my name, I'll be there in a hurry
Hit the cell phone and wheels up in 30. . . . (ya heard me)
I am the truth just call me Sojourner
I am the latter and the former
Your ride or die never leaving your side
I'm the 24 hour not that 9 to 5
My hand held high while the other lay on that leather
I'm clever while speaking that oath that tethers us together
Forever bonded I won't run I'll stand and cover
We are the perfect compliment to one another
I Got Your Six
Warm Like You
MIke Murray Music ©℗ 2019
Love language on a summer's day gives me joy and I feel Warm Like You (repeat 2xs)  
 
First time I saw you I knew Inside I felt Warm Like You (repeat 2xs)  
 
I mean it's just like relaxing by the pool at night, Right? Warm Like You (repeat 2xs)  
 
Chilling out listening to music  by candlelight it's cool, but it's Warm Like You (repeat 2xs)  
 
(instrumental break) 
 
Pretty smile while you hold my hand Takes me to the promised land Warm Like You (repeat 2xs)  
 
You see it doesn't really matter what we do on a day to day if I'm with you, Feeling Warm Like You (repeat 2xs)  
 
One thing about you through and through is the way you make me smile, the things you do Warm Like You (repeat 2xs)  
 
There's love in your eyes on a summer day So I feel Warm Like You (repeat 2xs)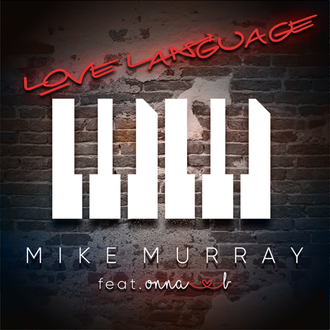 I Need You
ONNA B ©℗ 2019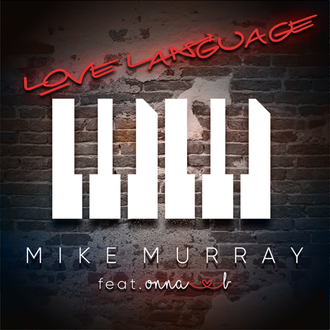 Whispers in the Dark
ONNA B ©℗ 2019
I have a secret for you. Deep sigh